1. From the word to Viet Nam (Ha Noi).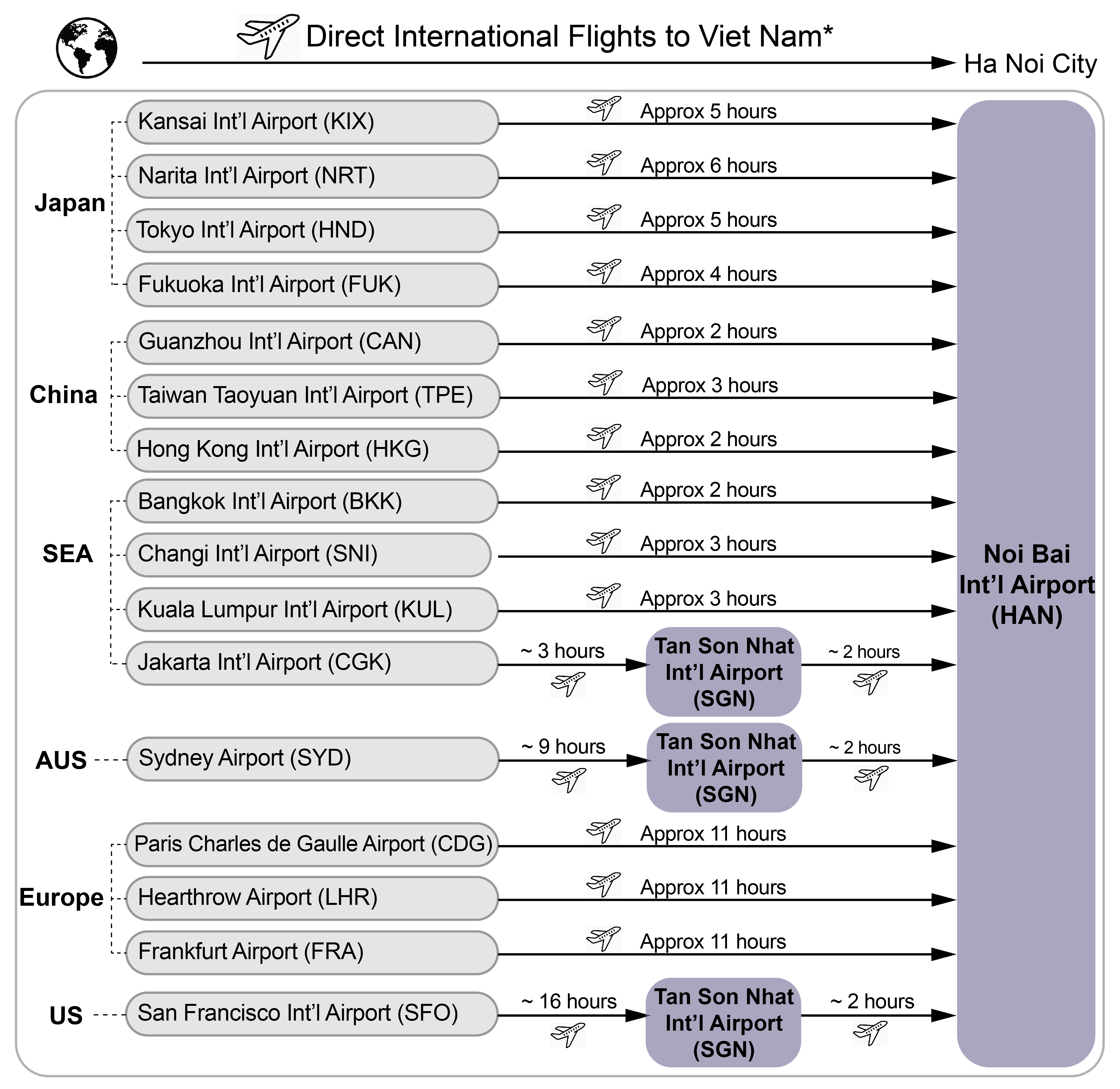 Note:
* Above are direct flights operated by Vietnam National Airlines (knows as Vietnam Airlines). There are many other direct destinations all over the world with most of the leading airlines.
2. From Ha Noi to SII Venue (Ha Long).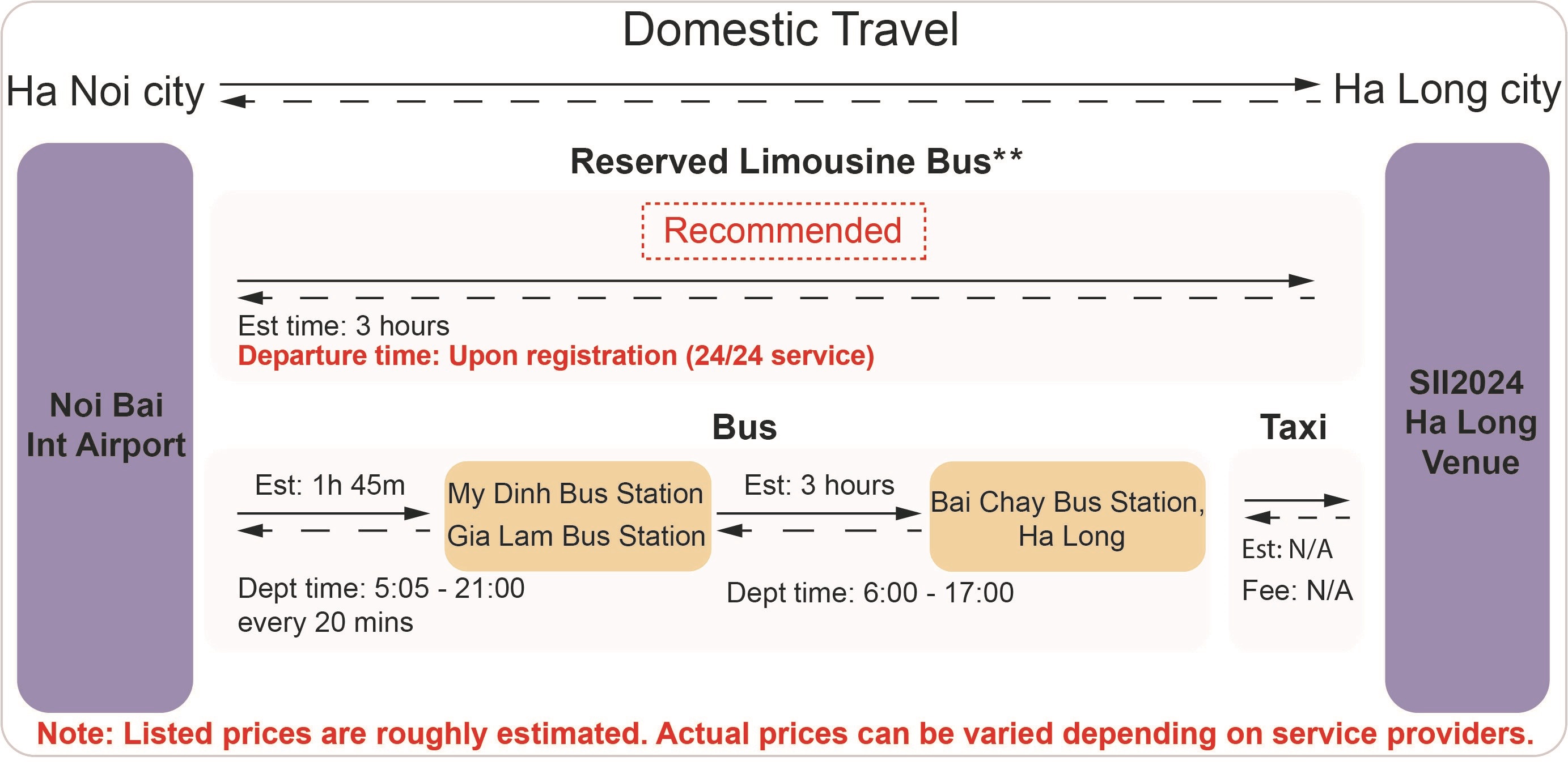 Notes:
** Booking page will be prepared upon registration.
*** Pre-order is required. For more information, please visit here for more information.