1. From the word to Viet Nam (Ha Noi).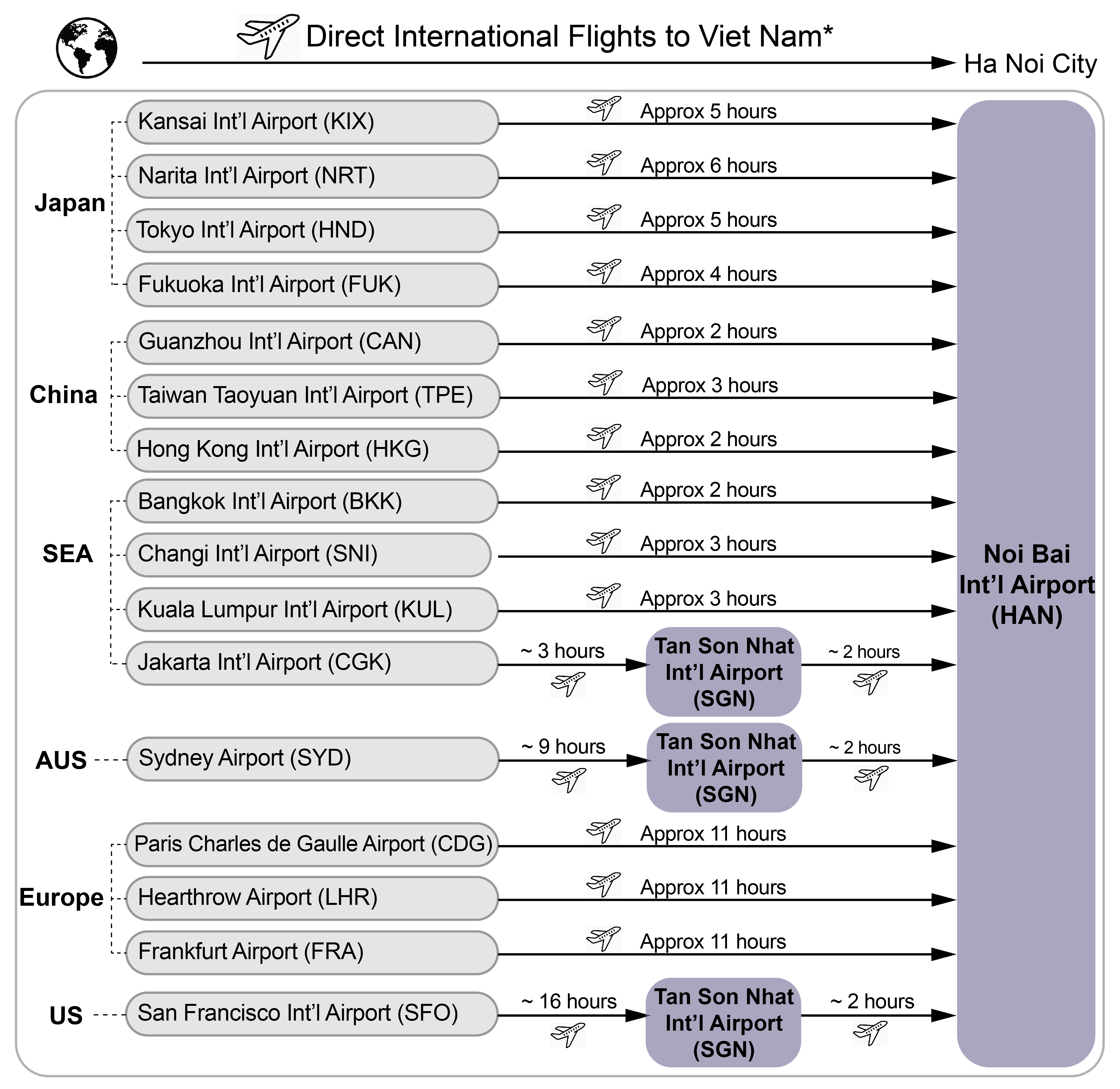 Note:
* Above are direct flights operated by Vietnam National Airlines (knows as Vietnam Airlines - VNA ). There are many other direct destinations all over the world with most of the leading airlines. Please visit VNA's official website for booking information.
Optional: Vietjet Airlines - VJ also offers budget-friendly flights. For booking information, kindly visit VJ's official website. Note that Vietjet Airlines might not provide the same flights depicted in the image above.
2. From Ha Noi to SII Venue (Ha Long).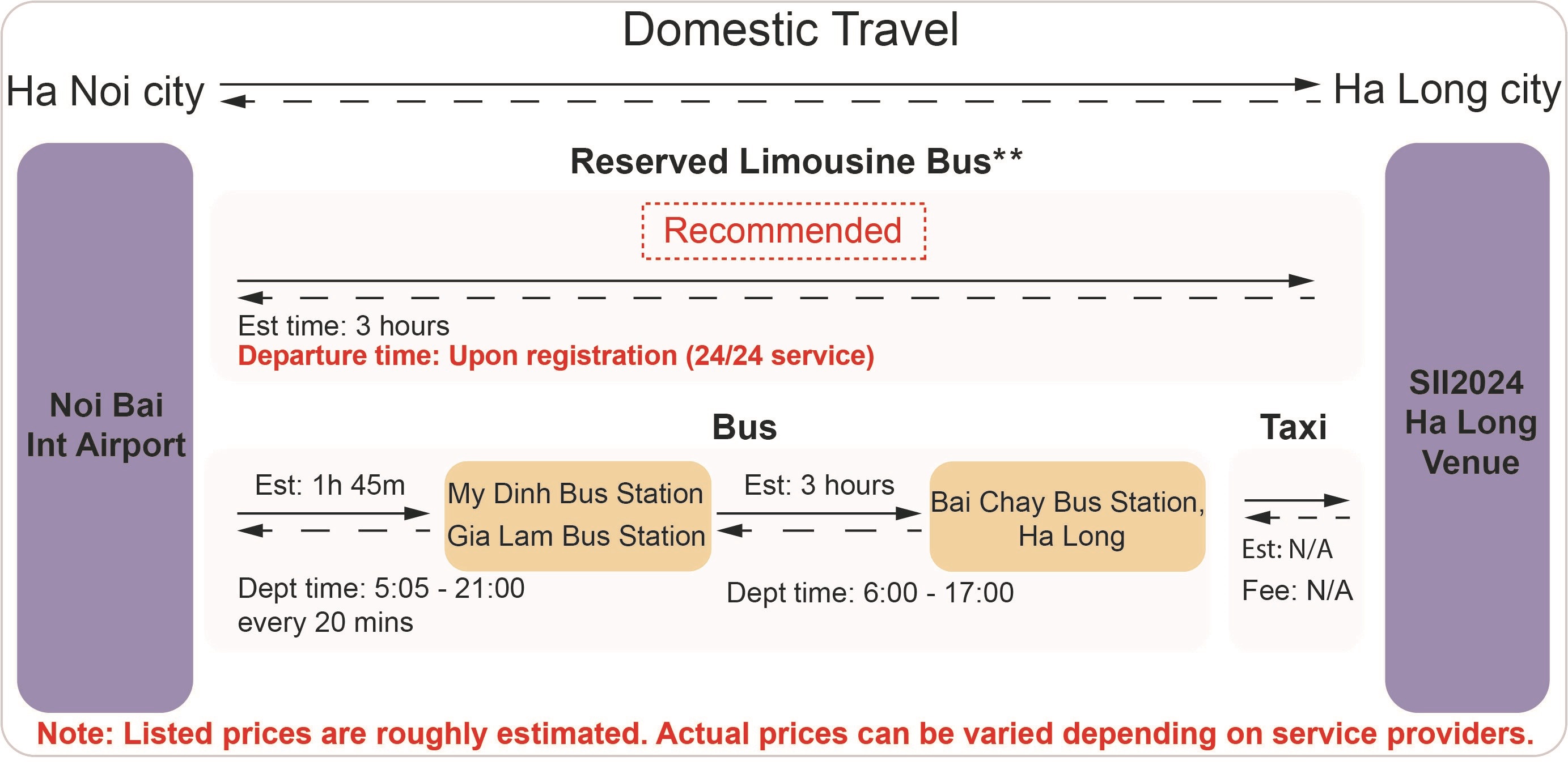 Notes:
** Our booking page for airport transfers is now available. Please visit the website below to access it.